4flow webinar series - April 2023

Harnessing the power of digitization for a
cost-optimized supply chain
Optimize your supply chain to stay ahead of the curve and the competition.
Watch this webinar series to discover various methods and best practices that 4flow experts have derived from their cross-industry experience. Using strategic, tactical, and operational planning, they´ll show how 4flow customers have been able to reduce costs while improving the long-term resilience and agility of their supply chains.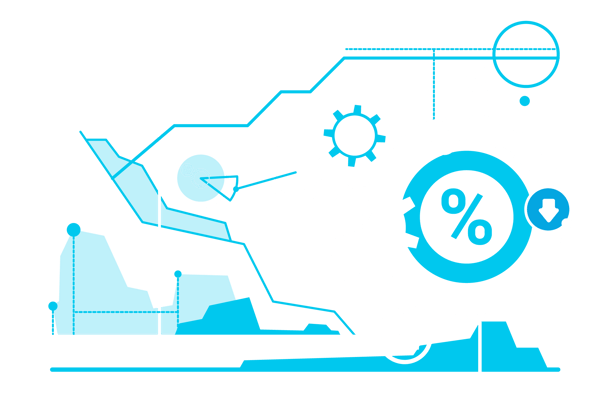 April 18, 2023
3 pm CEST | 9 am EDT
Achieving sustainable cost optimization through tailored supply chain network design
A well-designed supply chain network can reduce costs in many ways. However, the network design method can vary from industry to industry, depending on the specific requirements of the products and the customers served.
Join our experts as they present lessons learned from recent network design projects. Covering industries such as FMCG, automotive and discrete manufacturing, they will highlight best practices and tailored approaches to optimizing network structures and transportation for sustainable cost reductions.
Speakers: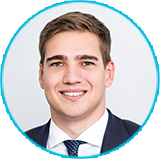 Tobias Ziaja
Project Manager
4flow consulting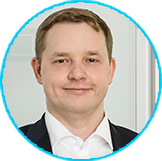 Michael Kagel
Senior Expert
4flow software
April 19, 2023
3 pm CEST | 9 am EDT
People, processes, technology: cutting costs with integrated transportation management
An end-to-end transportation management system is the key to effective and efficient optimization of a complex supply chain network. By establishing a control tower, experience, processes and technology add up to create greater transparency.
Our experts will share recent customer projects to show how businesses collaborated with 4flow to achieve transportation cost savings, improve network performance and advance supply chain digitization. Examples will cover different levels of organizational and supply chain maturity.
Speakers: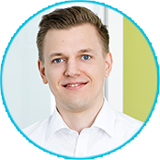 Hendrik Böddeker
Operations Director
4flow management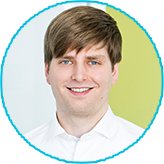 Nils Wegmann
Account Manager
4flow software
April 20, 2023
1 pm CEST | 7 am EDT
Optimizing costs in automotive and manufacturing supply chains while maintaining high performance and quality
The automotive and manufacturing industries are facing unprecedented challenges – increasing freight costs, demand and material fluctuation, and rising costs for holding inventory. As a result, manufacturers and suppliers must rethink their supply chain strategy and focus on cost optimization and transportation planning as soon as possible.
Using real-world examples from the automotive and manufacturing industries, see how integrating transportation optimization in the material planning phase helps optimize both inventory management and transportation costs. Join 4flow experts to learn from hands-on use cases and best practices.
Speakers: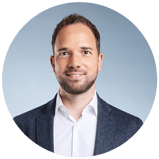 Konrad Ebert
Director
4flow consulting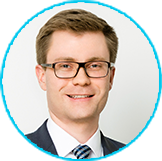 Dr. Markus Koch
Manager Software Consulting
4flow software
April 26, 2023
3 pm CEST | 9 am EDT
Reducing costs in consumer goods supply chains with early transportation planning
How do you ensure on-time delivery – and customer satisfaction – in a world of uncertainties? Join our experts and see how to leverage transportation optimization in the S&OP phase to counteract fluctuating demand and increased shipping and inventory costs.
You'll learn how integrating transportation optimization into S&OP processes helped customers from the consumer goods industry improve planning quality up to 12% and achieve up to 10% cost savings.
Speakers:
David Salerno
Supply Chain Director
4flow management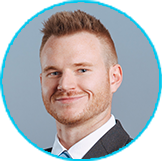 Andrew Hall
Manager Software Consulting
4flow software
Frequently asked questions
Do I have to provide my information to participate in the webinars?
Yes. We are happy to share our knowledge and hope that it will be useful to you. All we ask is that you tell us a little more about yourself and your circumstances so that we can continue to improve our offerings and products and make them as relevant as possible.
What will my data be used for?
We ask you for this information in order to (a) personalize your user experience on our website; (b) provide you with information that matches your interests; (c) tailor our marketing communications to provide you with the most value. For more information about how we handle our users' personal information, please see our Privacy Policy.
What if I can't attend the webinars
All webinars in the series "Harnessing the power of digitization for a cost-optimized supply chain" will be recorded. The recordings will be shared with all registrants.
To receive all four recordings, make sure to register for all webinars. For example, if you only want to receive the recording of the webinar "Reducing costs in consumer goods supply chains with early transportation planning", you only need to register for this webinar.
Can I participate in more than one webinar?
Yes. You can register for all four 4flow webinars in the series, or just the ones you're interested in.
The webinars will take place on different days to allow you to attend as many as possible.